FOUR J PARTY HAVE BEEN SERVING IN MIAMI DADE AND BROWARD COUNTY FOR MORE THAN 3 YEARS.
OUR GOAL IS FULL CUSTOMER SATISFACTION.
​
​We deliver to your home, church, school or corporate event safely and hassle free.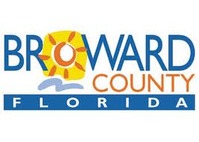 We are fully insured and registered in any park in Broward County.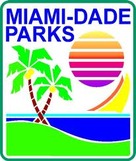 ​We are fully insured and registered in any park in Miami Dade County
Kid Party Rental
​​Baby Showers
​Corporate Events
Weddings
Church
​Park Events
​School Events
Picnics
​Festivals
Summer Camps
​Community
​Sponsored Events
Fund Raisers
​Grand Openings & Promotional Events
​For a Convenient Price.

Time to revamp the way you have been organizing parties every time with Services available with Four J party. We can make available party rentals in Miami and around Florida to make your memorable moments further more cherish able. We also have insurance for all parks in Broward and Florida (Miami, Hialeah, Broward and Florida are regions in USA).

​​

Four J Party

is a company based in the satisfaction of our customers, our service is

kids' party rentals, birthday party, rent tables and chairs, pinatas, wedding and quinceaneras

.
​We have insurance for all parks in Miami Dade and Broward County.

Not only providing rentals for the party but we like to help you in organizing it as well in the same package. You can have kid's party rentals in Hialeah, birthday party decoration, rent tables, chairs, tends, piñatas, decoration for weddings, receptions and such events, along with food machines, entertainment options like DJ, special performers such as Jokers, Princesses, face makeup artists DJ, bar tenders along with waiters for turning your regular party into a bash. ​​

All reservations can be made by phone, online or in the warehouse, we have all kinds of decorations for children birthday parties, weddings, baby shower.

Our party rental can provide them most satisfaction for your party, we have extensive experience in all types of events. Our staff is trained to operate all machines and facilities. All our teams are certified, they are cleaned every week for consumption.

Book decoration and party rentals for theme based parties at affordable prices. We will help you to set up everything and winding up too so you can simply enjoy your special day. Whether it is the birthday party of your princess, baby shower of your first born or wedding dinner of your son, we can make them a dreamy event with our excellent services.​​

If you are going to have a baby, call Four J Party, we can make the baby shower of your dreams, we can make any subject, male or female, we have many pictures of many subjects, the chair of the breast will be decorated according to subject, all tablecloths and balloons will follow the theme of the party.

Contact us for more information on all kinds of party decoration and deals with them. Four J part rentals is your one stop shop for all party organising needs.

If you have party on your mind, do remember to give us a call or visit us anytime for some cool decoration and party rentals.​​